With some ever so gentle urging on Sharon's part, Gracie had her nails done tonight. She chose the color herself, "Purple Potion." I was amazed that she had the ability to sit still long enough to not only get them painted, but to let them dry as well.
She loved it. I have a feeling that this is going to be a regular ritual from now on...
First the toes: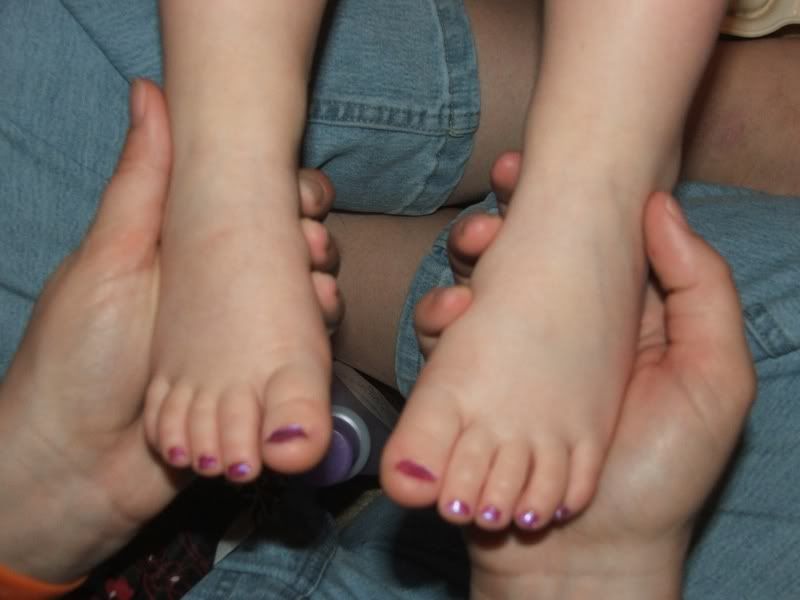 Then the fingers: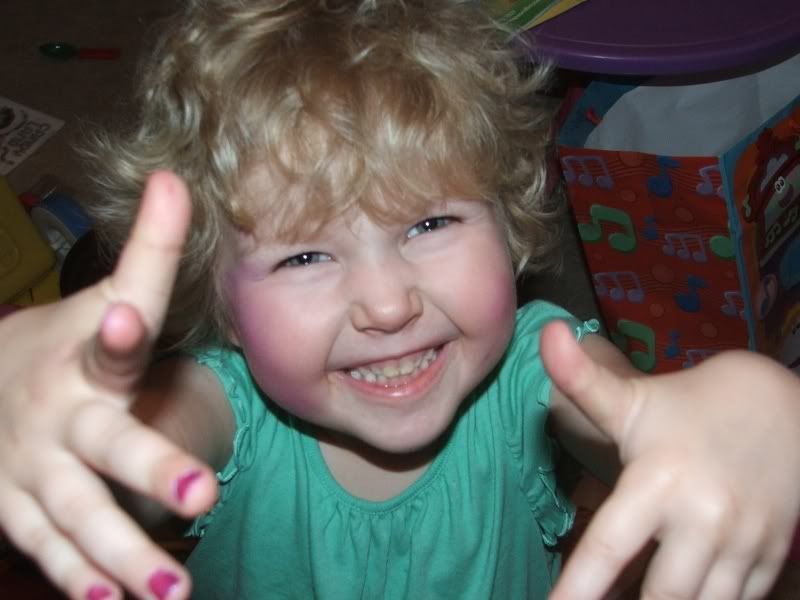 Oh they grow up so quickly...