Bernie and Victoria got married today at the YWCA (great place) and we were lucky enough to be invited. It was a beautiful ceremony and an even more beautiful reception. The music was provided by Brave Combo, the bar was open, and the food was great! Polka, free liquor, and good Mexican food... does it get any better?
Of course, Gracie had a blast. She thought the ceremony was nice, but loved "the Ball" afterwards. She danced until the music quit. Sweaty, tired, and loaded up on sweets, we took her home and she was asleep less than 10 minutes later.
Gracie and yours truly getting ready to leave:
Gracie was anxious to get to the ball, so she didn't waste any time heading out: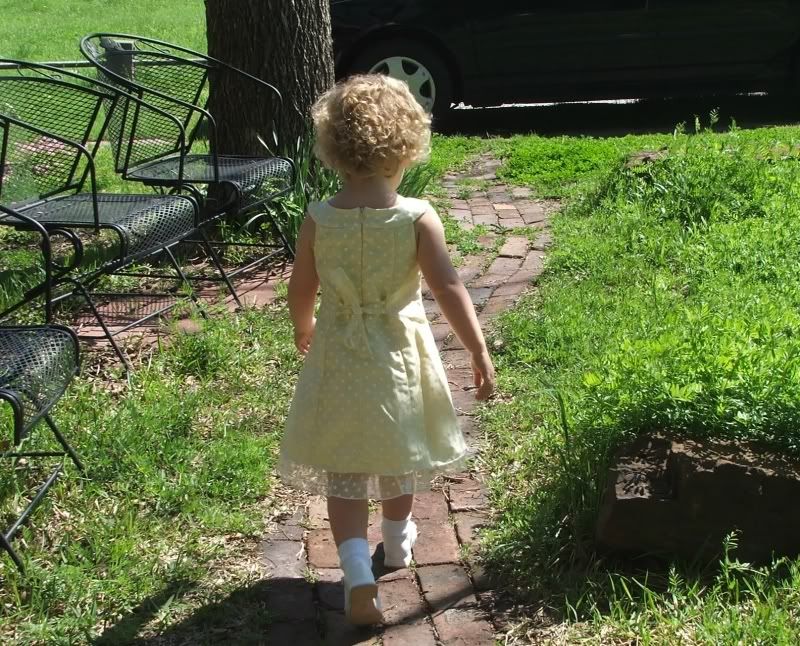 While waiting for the music to start, Gracie got ahold of the camera and snapped some pics. Not too bad with the camera either. I think the kids got a good eye...
One of Mom: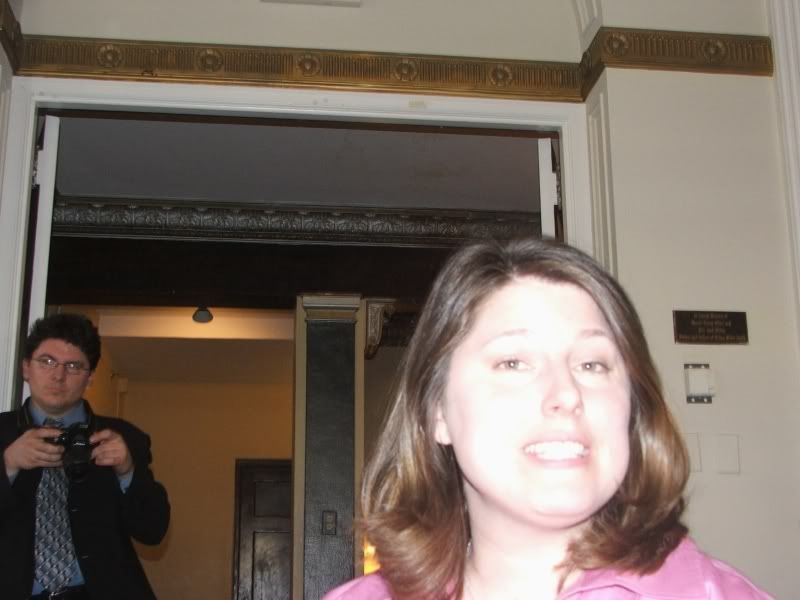 And one of Dad: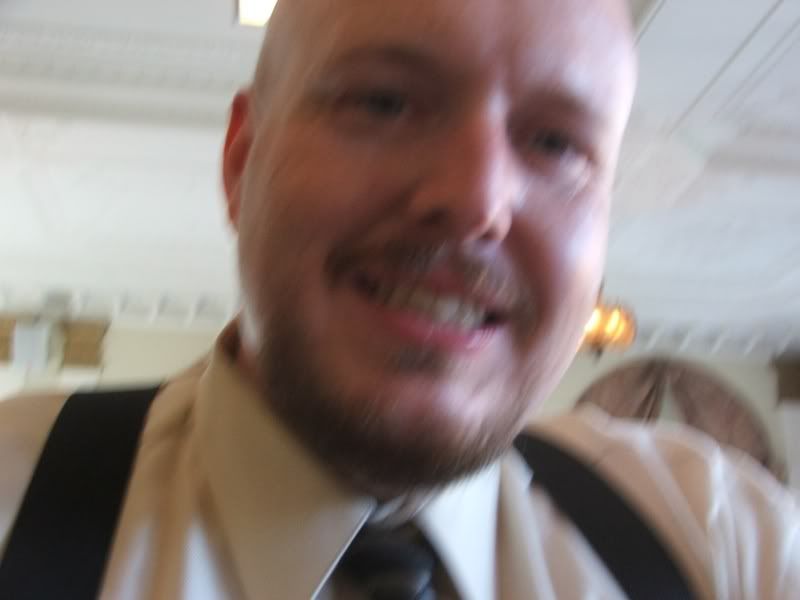 Then a pic of "The Boys" (L to R: Paul, Bernie the Groom, and Jason):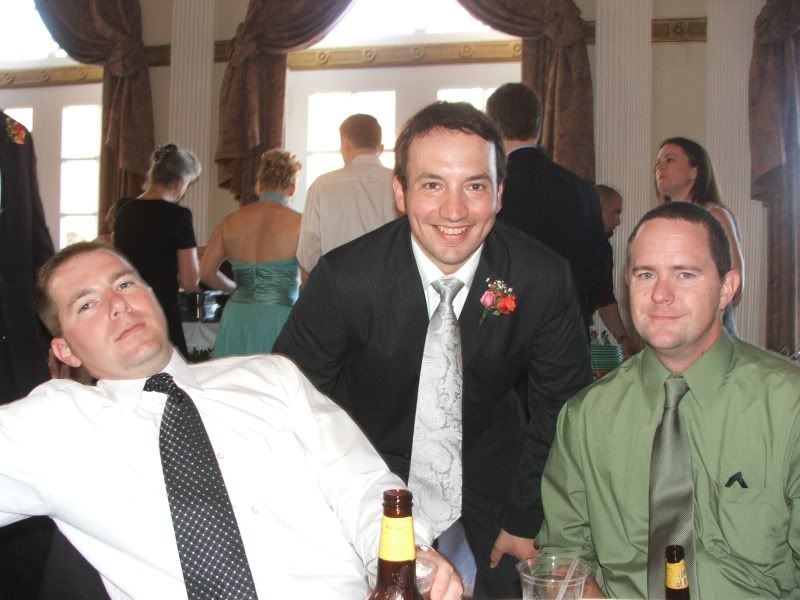 Then the music started and Gracie was off!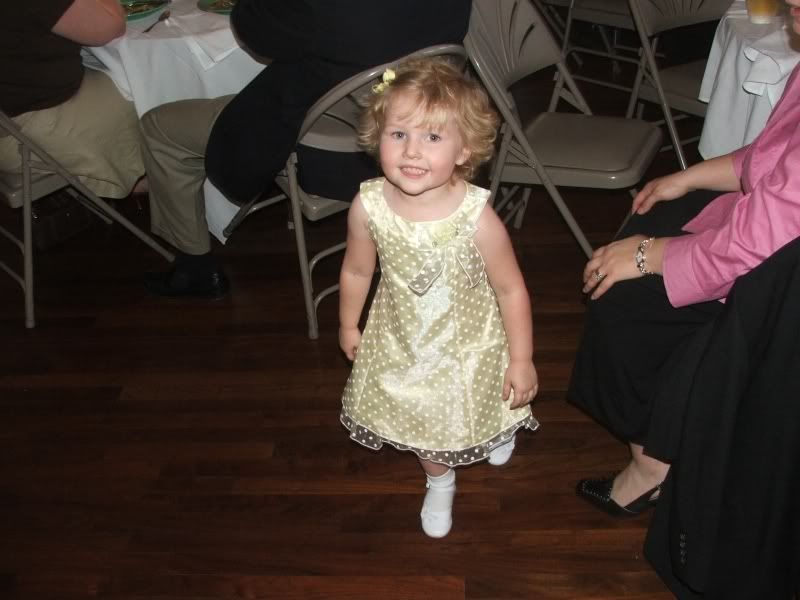 She did get a bit impatient between songs...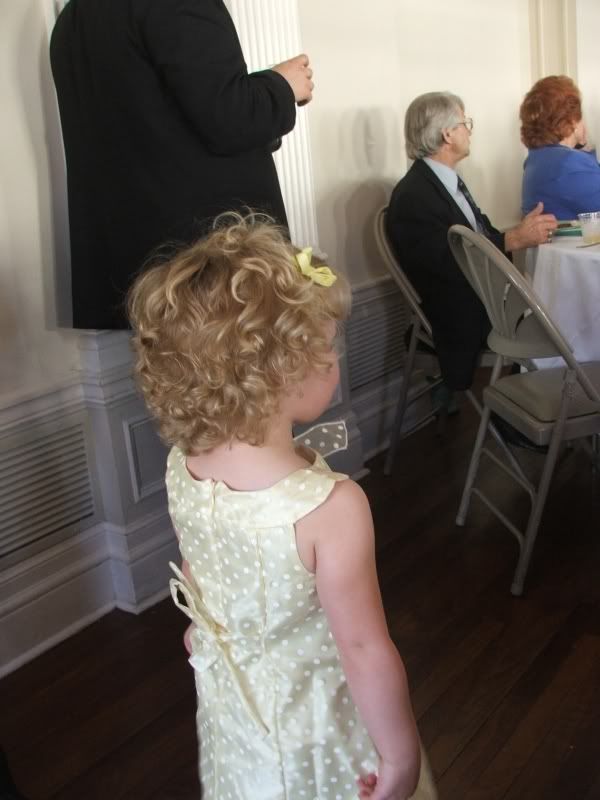 Brave Combo is a great band. I remember seeing them in Denton years ago at Fry Street Festival. They haven't lost their touch.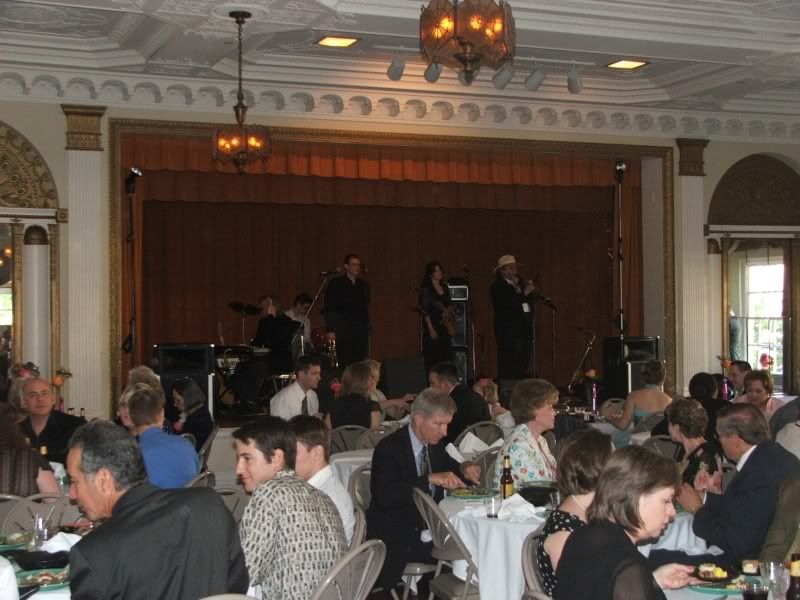 We all danced, drank, ate, and made ourselves merry. Many thanks to Bernie and Victoria for having us out, and thanks to the families for hosting a great wedding!