Today I picked up the back half of a messenger shift for Atticus. Only had one run, which happened to be a New York Minute (rush delivery in 20 minutes). A fun one because it was a pretty long run and I finished with time to spare. Afterwards I headed downtown so I would be centrally located if there was another delivery.
I cut through the old Montgomery Wards building (which has since become high dollar loft apartments) and saw some cool bike racks. Cool enough that I took a picture of one.
Even though it's a bit trendy here, I'm glad they were able to save this building and re-purpose it. I always thought it would make a cool domicile, I guess others did as well.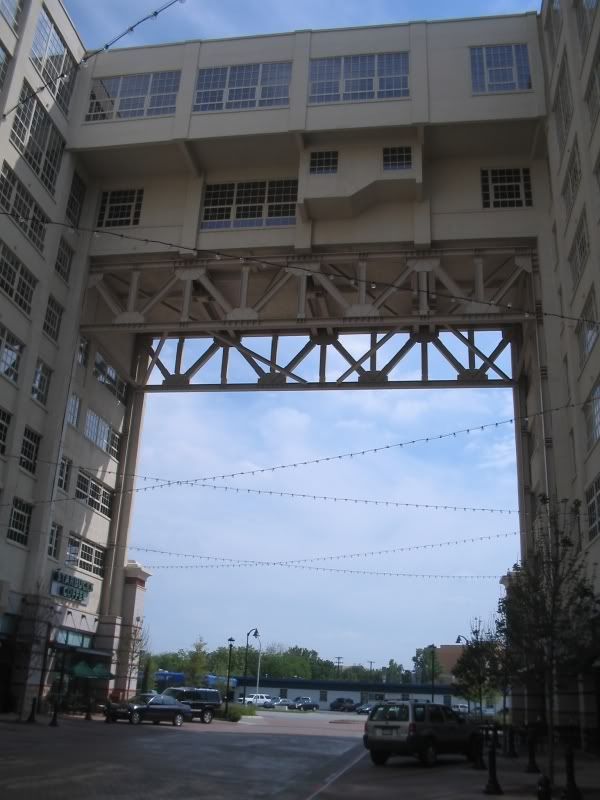 I figured Sundance was the place to be, since
Main St. Arts Festival
is going on right now. I also hoped to pick up a
Jamba Juice
, which has become my habit on days that I work. I was not prepared for the masses that awaited me.
People were everywhere! I expected the booths to be set up and a few people milling about, this was not the case. It was packed. Which was good in my opinion.
There's food, beer, works of art, and even live music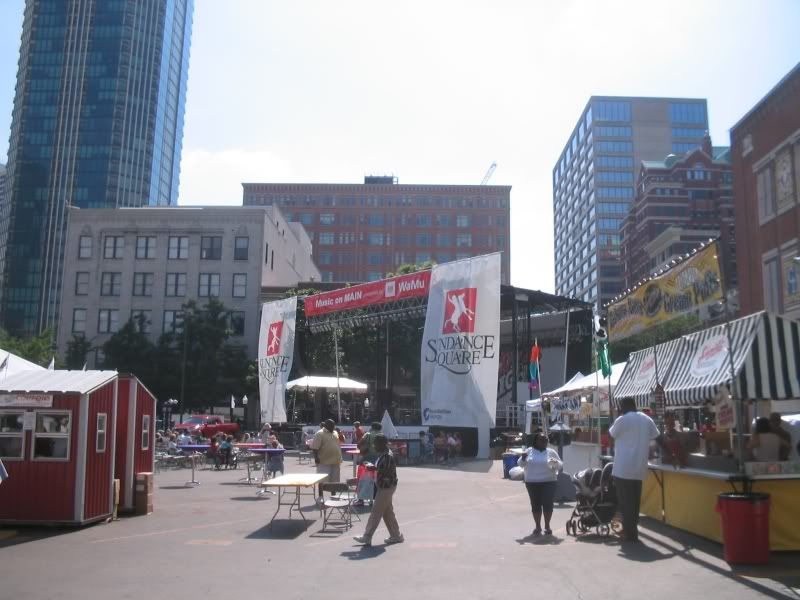 While I was there perusing the art, I saw an incredible piece: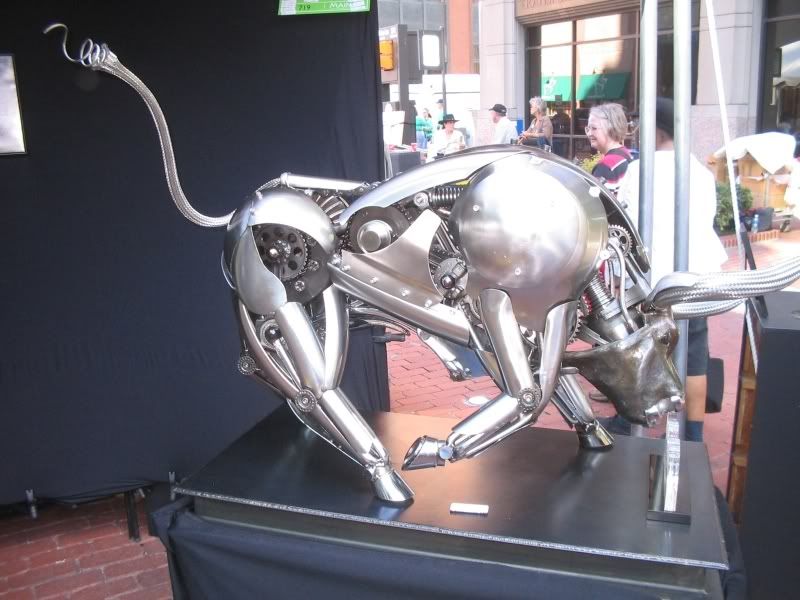 That's the artist in the background Lewis Tardy.
Afterwards I headed over to ITC so I could meet Sharon and Gracie at the train. All in all it was a good day...