Took Gracie out to visit her Grandpa this weekend.  She likes the baby goats the best.  They were born on Monday, so they're about 5 days old now.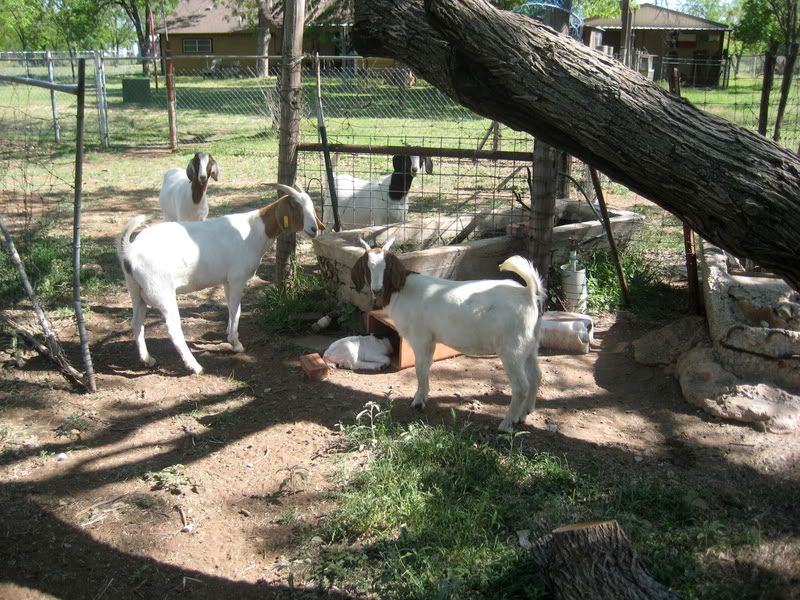 They're cute at that age...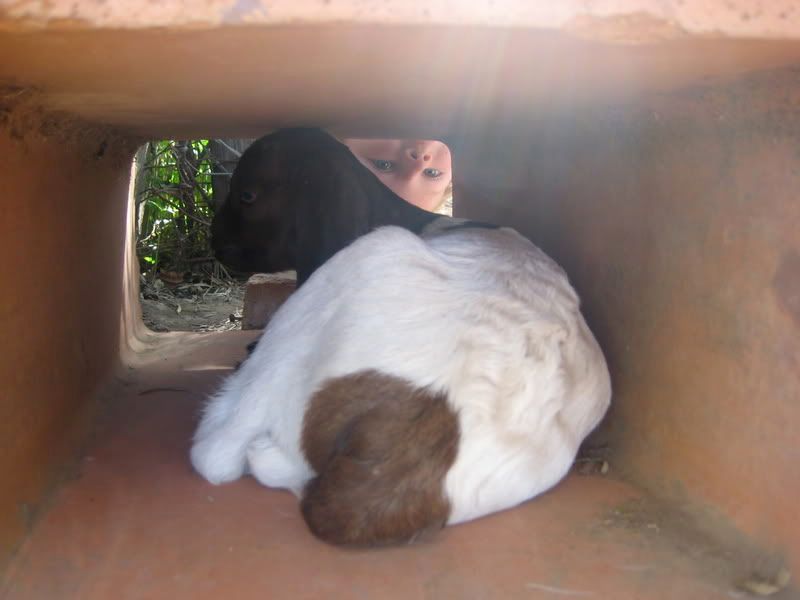 When they're little they call them Kids.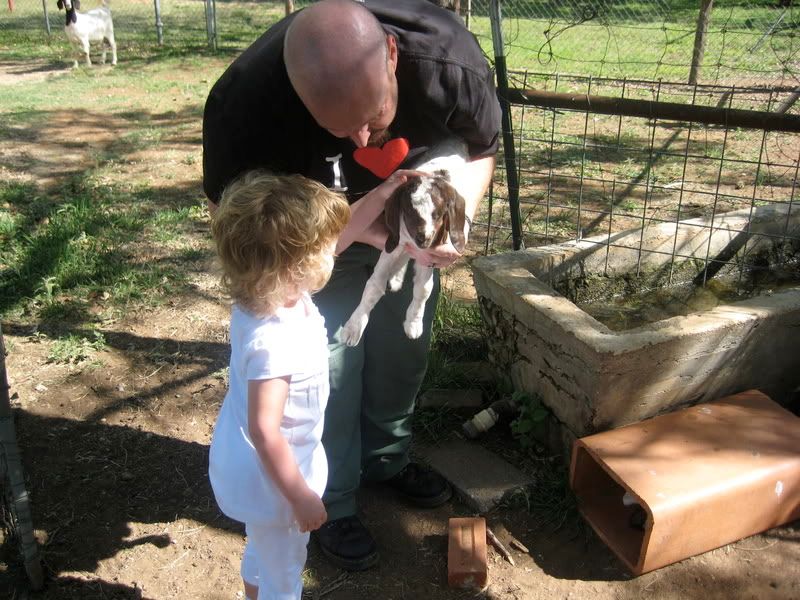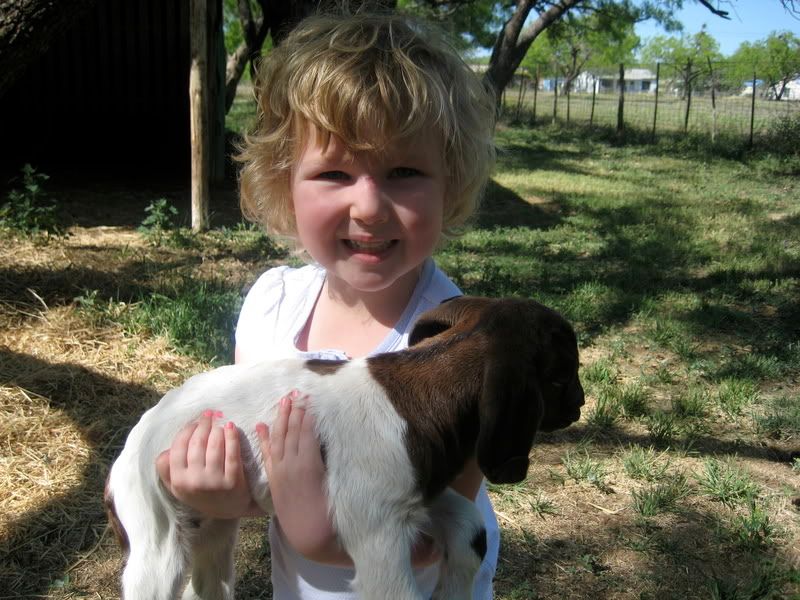 As they get older they refer to them as Cabrito in these parts.