Alright,
The Holga is apparently a gateway drug. I recently stepped off the deep end and picked up a Twin Lens Reflex camera. Fortunately they're really cheap because everyone has gone digital.
Here's my new poison: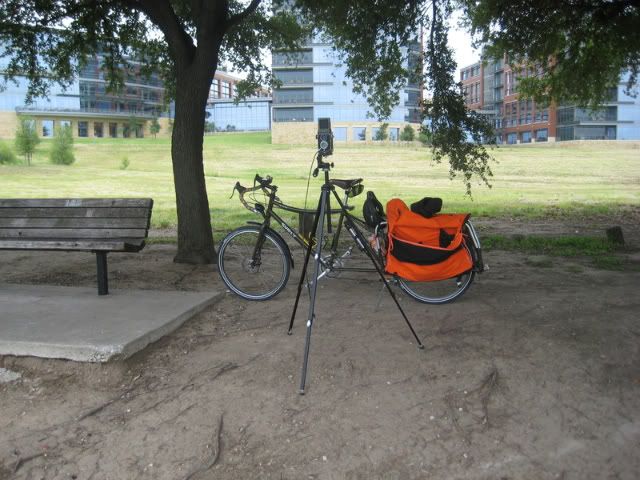 Fortunately, the Big Dummy makes it easy to carry around.
The pics are ok, mainly user error since I didn't have a light meter and I'm getting to know the camera. Had to guess settings. Still fun to use. Once I get into the swing of it I think it'll take some great pics.