Actually, every day is bike to work day for me. However, since this was an auspicious occasion... I thought it would be nice to take a few simple pics today.
Took Gracie to school today and we tried out the new seat for the Big Dummy.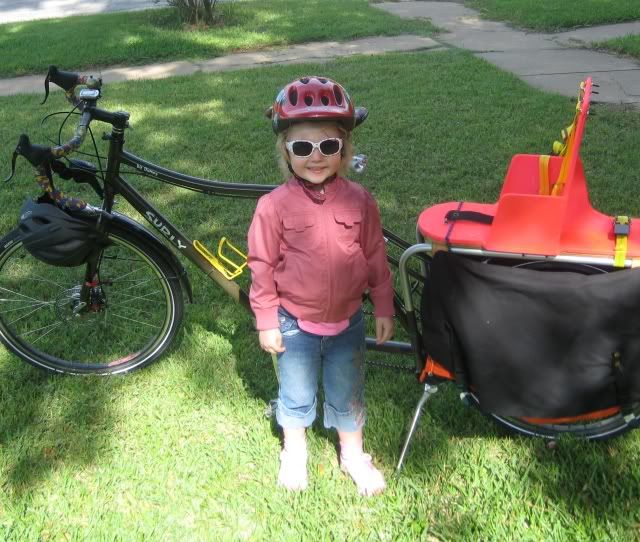 Seems like this is going to be a great seat. That means I can finish painting it, clear coat it, trim up the hardware, and get it ready to go.
Gracie loves riding on back like this. In the trailer, she has a hard time talking to me. This way, she even helps me watch out for Stop signs!
The ride started off a bit chilly, however by the time we arrived it had warmed up nicely. Glad she started off with the jacket...
Hopefully you got a chance to ride your bike to work today as well.