I now have to divvy up my hobby budget a little further. Found an incredible deal on a new toy.

The Pentax 645
.
This is a Medium Format camera that is way beyond my
Ricohflex
(which takes the most fantastic pictures). Everything is electronic except the focus, which is how I prefer it.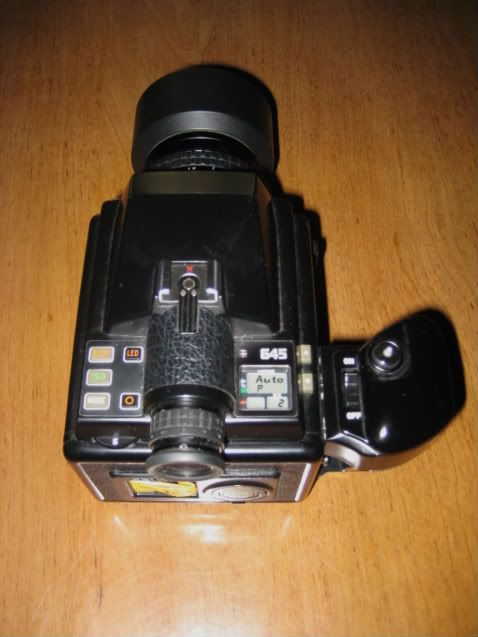 This is a big camera. It's a pretty good size and not something you'd just stick in your pocket, but the weight isn't what I thought it would be. A good field camera, which is what it's designed for.
What in the Wide Wide World of Sports was I thinking? I don't know, but if it takes pictures half as good as it should... then this is one incredible camera.
I'll post results as they come available.